A Trigana Air Boeing 737 that had just taken off from Jakarta returned back for landing, but suffered a runway excursion after a gear collapse.
The Trigana Boeing 737 was performing a cargo flight. It would be from Jakarta Halim Perdanakusuma Airport (WIHH) to Makassar Sultan Hasanuddin International Airport (WAAA). At 10:53 local time, it took off from runway 24, but stopped the climb at 3000 feet. The crew reportedly had issues with the right main landing gear. Other reports suggest that the aircraft had engine problems, not gear problems.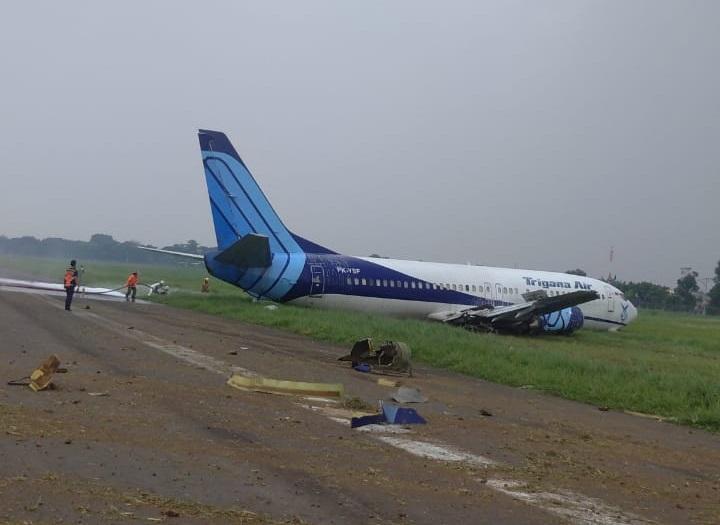 The Trigana 737 briefly entered a hold, while its crew worked the problem. It then returned back to Jakarta, for a landing on the same runway (24). It eventually touched down 35 minutes after it took off. However, video of the landing shows the right main gear collapsing. The right engine then scraped along the ground, for the rest of the rollout.
https://twitter.com/requisitoire/status/1373212162009665538?s=20
The aircraft finally came to rest off the runway. There were no injuries among the Trigana 737 crew. There were four crew members on board. The rest of the landing gear appears to have collapsed during the rollout and/or the runway excursion. As a result, it appears that the aircraft has suffered substantial damage, shedding parts along its path. It seems likely that the accident could result in a write-off of the aircraft.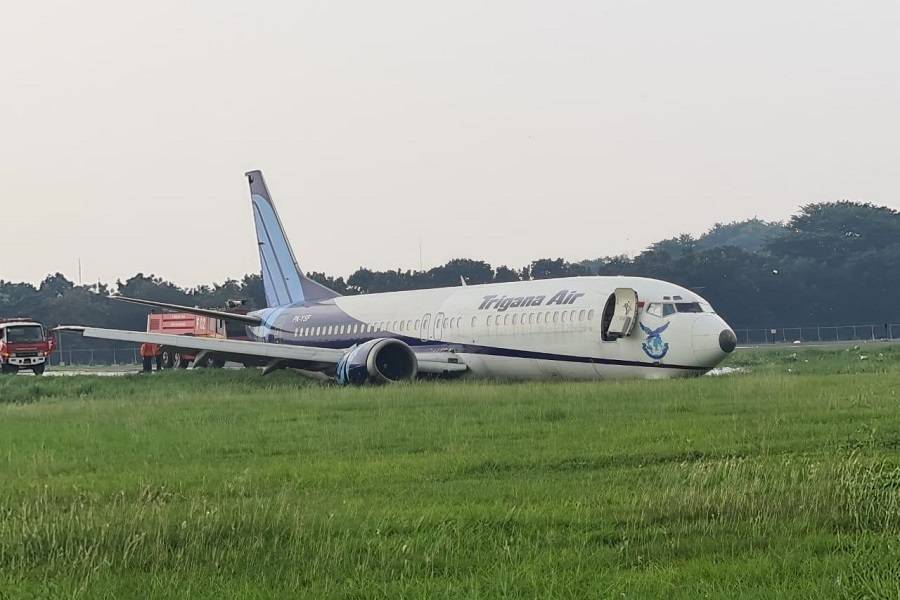 Trigana Air 737 History
If the aircraft is a total loss, it will be the 11th hull loss and the 15th serious accident for Trigana Air. It would also be their third loss of a 737. The aircraft is a Trigana Air Boeing 737-4Y0, with the registration PK-YSF. Records describe the jet as a freighter. However it doesn't appear to have undergone conversion as such.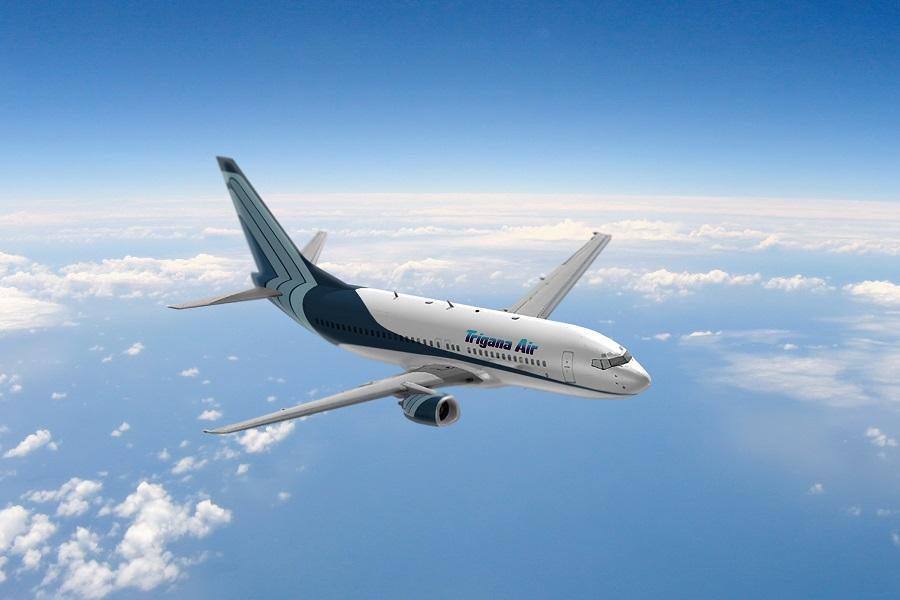 The aircraft is just under 32 and a half years old. Trigana is the third operator of this 737, and has had it since 2013. They reportedly 're-configured' it for Cargo use in August 2020. So it seems likely that the jet saw use as a 'preighter', i.e. the airline had removed some or most of its seats, to carry cargo-in-cabin. Pictures of the left side of the jet don't appear to show a cargo door.
It is not clear if the right gear is the cause of this incident. The landing videos seem to show the gear collapse, after the Trigana 737 touches down. Other videos purporting to show the approach, suggest that all gear was down. However it's impossible to tell if it was also locked. This is the first new aircraft accident in Indonesia, after the Sriwijaya Air crash.
Due to the accident and debris, the airport remains closed.