A Transavia Boeing 737 suffered damage to its nosewheel and elsewhere, serious enough for the authorities to categorize the event as an accident.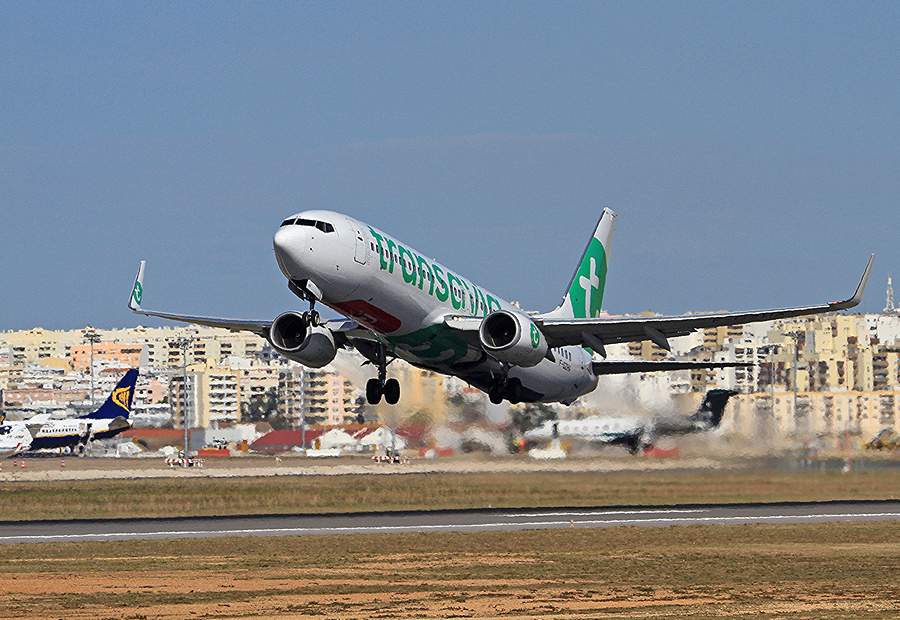 This event took place on Saturday the 1st of October this year. It involved flight TO-3943, a service that Transavia France appears to operate twice a week. The flight departs from Djerba Zarzis International Airport (DTTJ) in Tunisia, at 9:05 am. Its destination is Nantes Atlantique Airport (LFRS) in France.
On the day of this accident, the Transavia 737 had 160 people on board. The flight departed with only a 15-minute delay, taking off using runway 09. Its crew climbed to FL360 where they spent most of the flight. They began descending towards Nantes a little over two hours after reaching cruise altitude. Runway 21 in Nantes has an offset approach (by 12 degrees), which can be tricky in some weather conditions.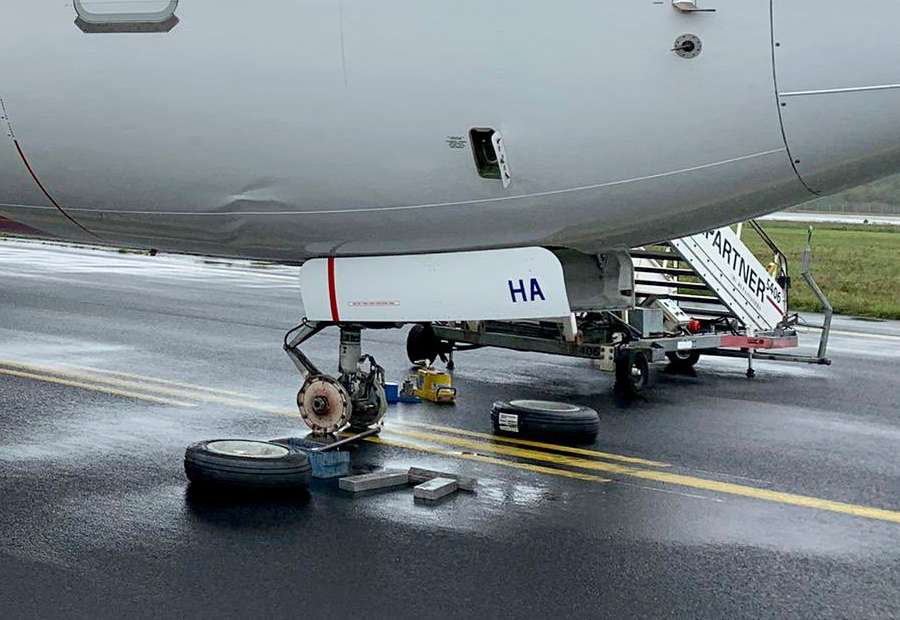 At the time of their accident, the Transavia 737 crew had an overcast down to 600 feet AGL:
LFRS 011100Z AUTO 26012KT 9999 OVC006 18/18 Q1017 BECMG SCT012=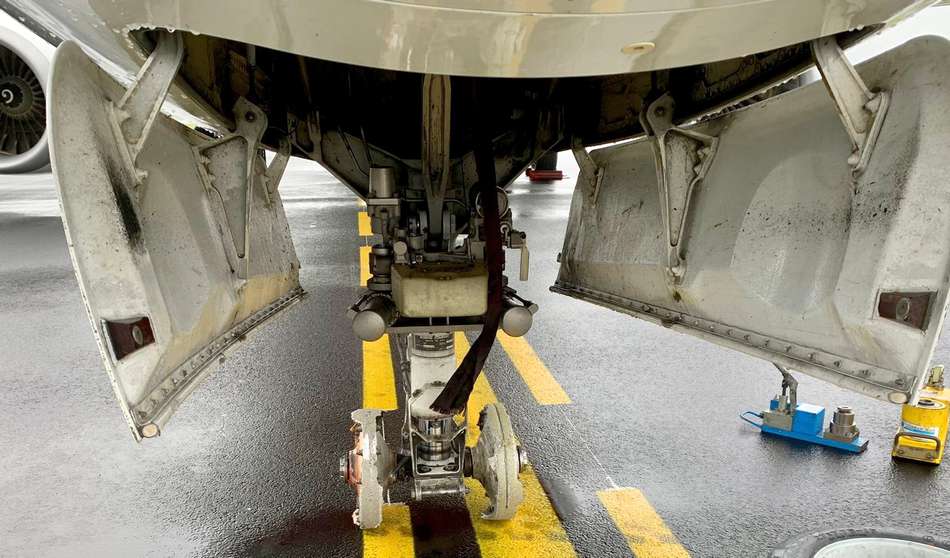 Transavia France 737 Accident And Aftermath
The flight landed at 13:05 local time (11:05 UTC) on runway 21. It appears that the crew was able to slow down normally. At this time, we don't have more details on the circumstances of this accident, and whether or not the weather played a role in it.
But the aircraft seemed to suffer substantial damage in the event. In the pictures, the tires of the nosewheel are gone, as is much of the rim in both nosewheels themselves. Also, the airframe shows signs of more damage, just aft and to the side of the nosewheel. It is not clear if this is a sign of buckling in the airframe, or if it is further damage to the internal support structure of the nose gear.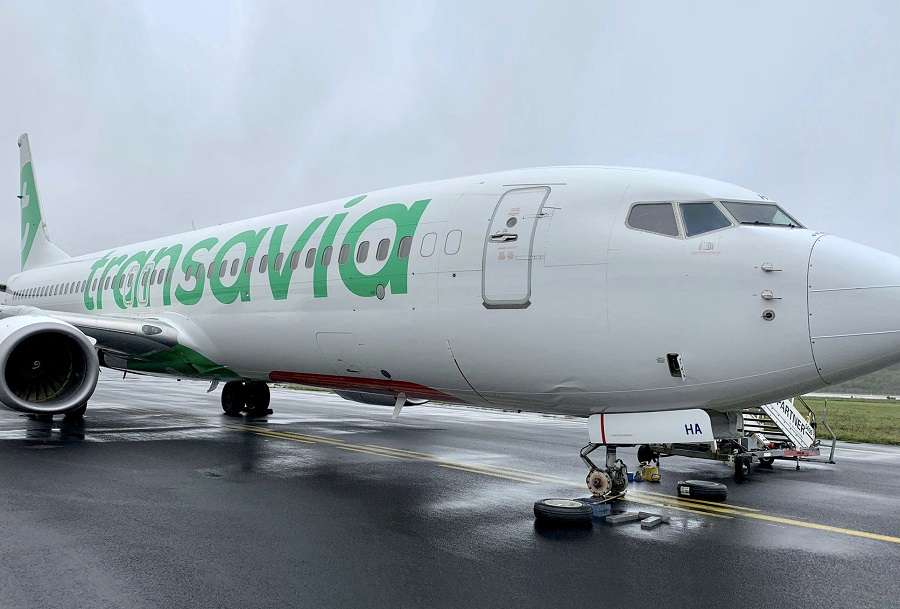 In any case, BEA, France's air accident investigation authority describes this Transavia 737 event as an accident. However, there were no injuries among the passengers and crew, who deplaned using airstairs. There was no evacuation. As of this writing, the aircraft is still on the ground in Nantes.
This is a Boeing 737-800 with registration F-GZHA. It is fifteen years old, having had its first flight in May 2007. Boeing originally built the aircraft for Spicejet in India, which didn't take it up. Transavia was its first operator, who has leased it to other carriers for limited periods.
Check out these latest videos from Mentour Pilot and Mentour Now on YouTube!