An Endeavor CRJ-200 suffered a wing tip strike during landing, in what appear to have been gusty wind conditions. There were no injuries.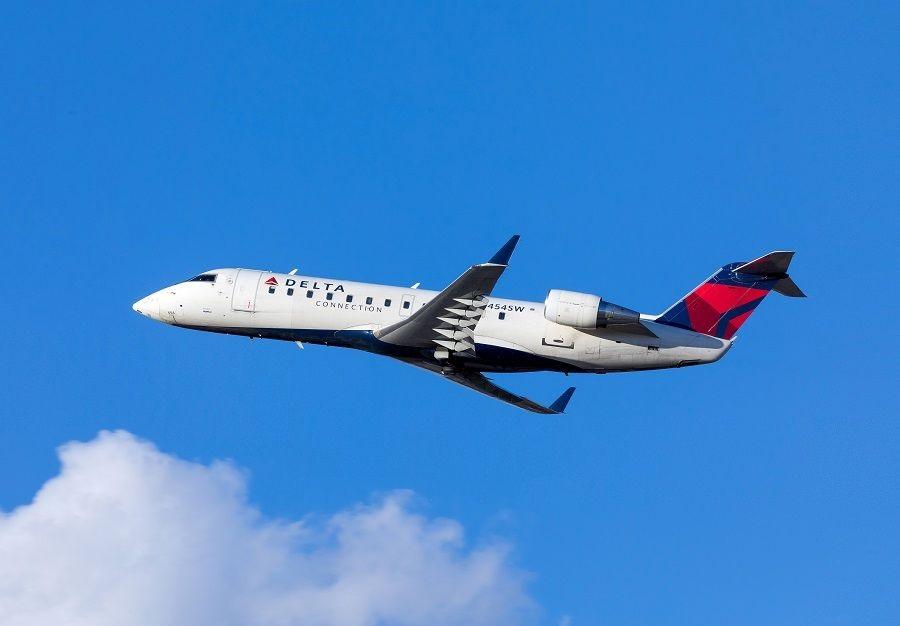 The accident happened on the 26th of December last year. It involved an Endeavor Air CRJ-200, operating Delta Connection flight DL-4777. This goes from Detroit Metropolitan Wayne County Airport (KDTW) to Kalamazoo Battle Creek International (KAZO), in the United States.
It appears that the take-off and climb out of Detroit were uneventful. Afterwards, the flight crew set up their aircraft for approach to runway 35 in Kalamazoo. They were landing at night time, at 23:41 local time. And according to reports, the right wing tip of the Endeavor CRJ-200 touched the ground, during the landing.
Endeavor CRJ-200 Wing Tip Strike – Aftermath
The crew continued their landing roll, with their aircraft under control. The aircraft taxied to the apron and disembarked normally. But crews subsequently confirmed that there was damage to the aircraft's right wing tip. At this time, we don't have any official reasons for this occurrence. However, a look at the relevant METAR suggests that a gusty crosswind could have been a factor:
KAZO 270453Z AUTO 07011G20KT 10SM OVC095 01/M03 A2991 RMK AO2 SLP139 T00111028 400391044=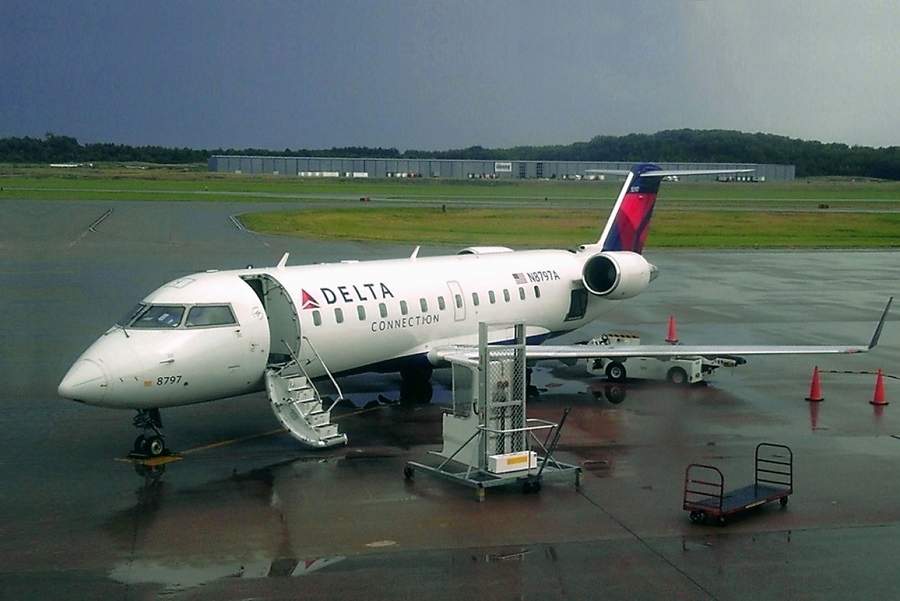 So it appears that the Endeavor crew had around 10 knots of crosswind, gusting nearly twice as much, as they came in to land their CRJ-200. There were no reports of any injuries in this occurrence. However, the airline had to take the aircraft out of service, for repairs. It remained on the ground for just under two days after this accident.
Then after temporary repairs, the aircraft made a positioning flight back to Detroit, on the 28th. The Endeavor CRJ-200 spent more time on the ground, returning to service on the 4th of January, less than two weeks after the wing tip strike. This aircraft has tail number N8980A and is almost seventeen and a half years old. Before Endeavor, Pinnacle Airlines operated it for Northwest Airlink, then for Delta Connection. Endeavor started operating it in 2013.