An Air Cargo Carriers Shorts 360 made a belly landing in Las Vegas, while reportedly performing a positioning flight. There were no injuries.
The accident happened on Friday, 25th of June. The flight crew were performing flight SNC-700, from nearby Las Vegas North (KVGT) to Las Vegas McCarran (KLAS). This was only a 13-minute flight, essentially from one side of the city to the other. The crew flew it visually. But once on the ground, the crew of the cargo plane informed ATC that they had made a belly landing.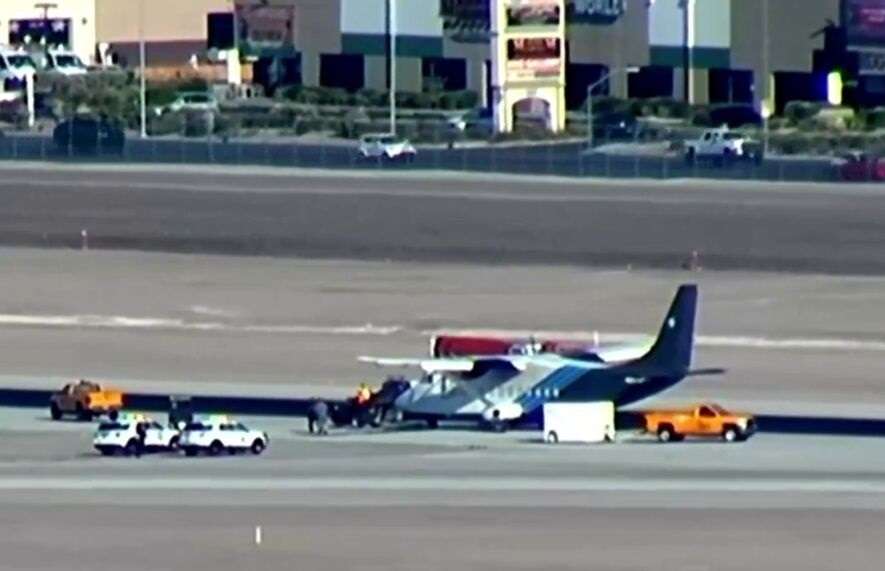 Before this belly landing flight, the Air Cargo Carriers crew first flew in the opposite direction. So they flew from McCarran to Las Vegas North, with the same flight number (SNC-700). According to FlightRadar24, the crew performed a series of approaches into Las Vegas North airport, before making a full-stop landing. They only spent 5-6 minutes on the ground in KVGT, before departing for what would become the accident flight.
It appears that the tower in McCarran only realized that the cargo plane made a belly landing, after the fact. The controller initially gave taxi instructions to the Air Cargo Carriers crew. They responded saying that they would remain on the runway. Then another voice came on frequency, asking "is your gear up?" This brought the matter to everyone's attention, including emergency services.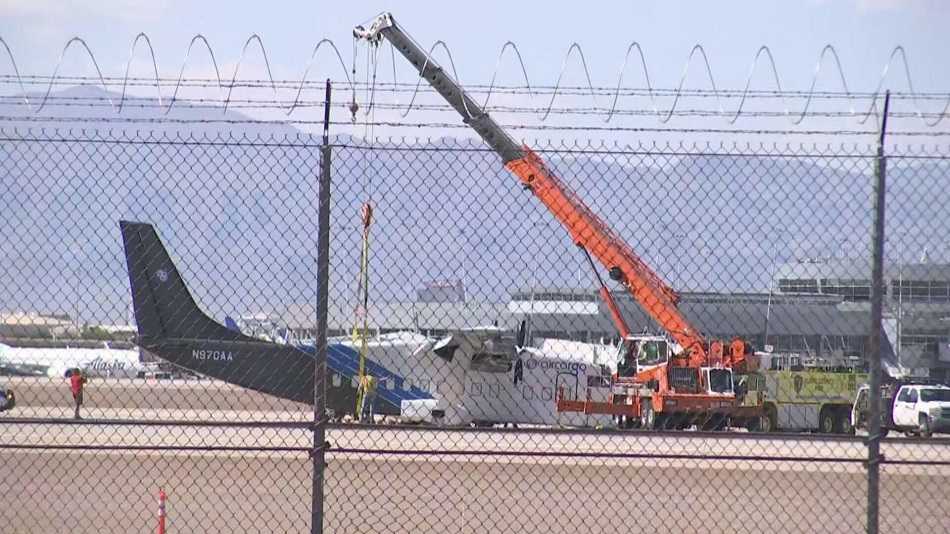 Recovery/Aftermath Of The Cargo Plane's Belly Landing
To be fair to observers, the Shorts 360 sits quite low on the ground, making a belly landing less obvious – from a distance. Thankfully there were no injuries to the crew, and there were no reports of any fire risk. But even so, airport authorities now had to contend with a plane stuck on runway 08R/26L. They eventually used a crane, to lift the aircraft and clear the runway.
At this time we don't know the purpose of the crew's original flight to Las Vegas North. It could have been an aircraft test or a training flight. Or possibly the crew intended to position to Las Vegas North, before changing plans. Air Cargo Carriers were performing this flight on behalf of Fedex Federal Express, before belly landing. The FAA is reportedly looking into the accident.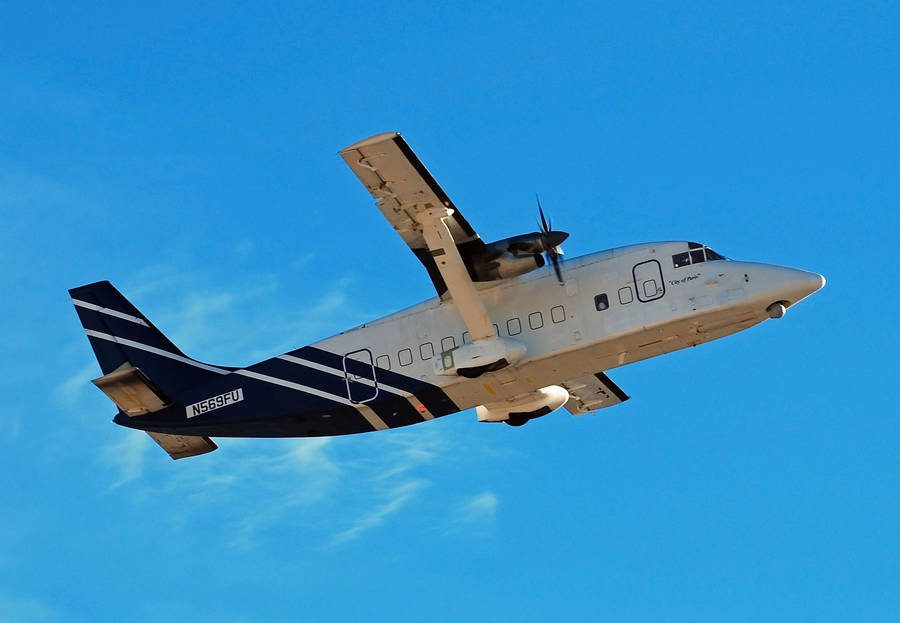 The cargo aircraft involved in this belly landing is a Shorts SD3-60-300, with tail number N970AA. It left the Short Brothers factory in 1988. Air Cargo Carriers have owned it for almost four years. The company is one of the largest (if not the largest) operators of this type today, with 25 aircraft.
The extent of the damage to the aircraft is unknown. Airport authorities reported that the cargo plane made a hard landing, ending up on its belly after the gear did not deploy.
Source: AvHerald