The crew of a 737 freighter was involved in an accident, thankfully with no injuries, when their aircraft overrun the end of the runway.
This event happened on Saturday the 24th of September this year. It involved a SwiftAir 737 converted freighter, operating flight SWN-5745 on behalf of West Atlantic Sweden. This is a regular service, that the airline appears to run five times per week. On the day of this accident, only three people were on board the 737 freighter.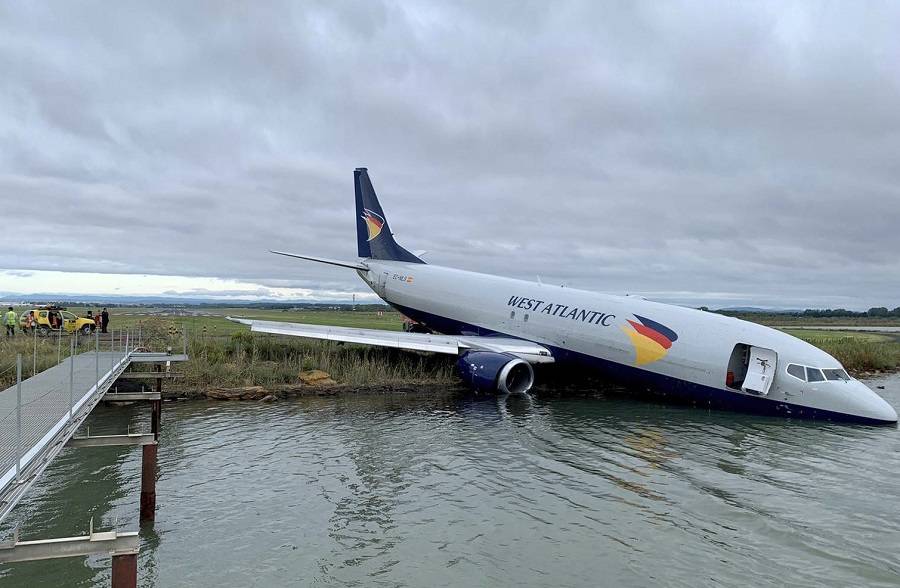 The flight departed from Paris Charles de Gaulle Airport (LFPG) in France. The crew's destination was Montpellier Méditerranée Airport (LFMT) also in France. As with many freight operations, this is a "back-of-the-clock" flight, departing Paris at 1:25 am. On this occasion, the flight took off from Paris on time, using runway 08L.
Before their landing and accident, the crew of the 737 freighter appeared to have had an uneventful flight. They spent a little over an hour in the air, cruising only as high as FL290. As they got closer to Montpellier, the crew set up an approach to runway 12L.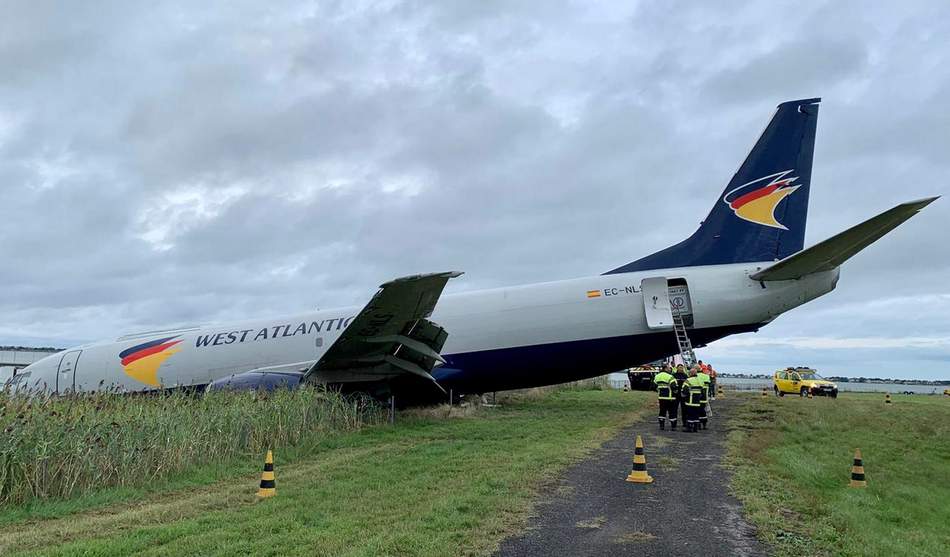 737 Freighter Accident – Conditions
At the time of the landing, the weather conditions in Montpellier looked like this:
LFMT 240100Z AUTO 36021KT 2200 1200 R30/1600D +RA BR VCTS SCT008/// BKN015/// OVC020/// ///CB 16/16 Q1013 BECMG 36010KT 9999 NSW BKN045 BKN055=

LFMT 240030Z AUTO 09011KT 050V130 5000 RA BR SCT013/// BKN022/// BKN028/// ///CB 17/16 Q1013 TEMPO 01015G25KT BECMG NSW BKN045 BKN055=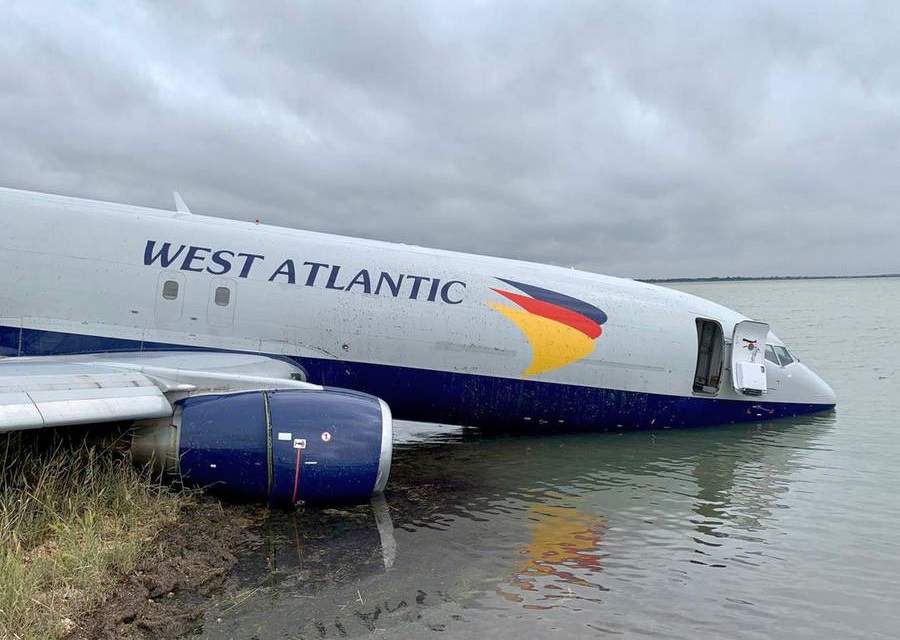 We don't know how important the role of the weather conditions (variable winds, wet runway) was in the accident of this 737 freighter. In any case, the crew wasn't able to stop the aircraft on the runway. Beyond the end of the runway's paved surface, the ground extends for approximately another 178 meters (584 feet). Beyond that lies L' Étang de l' Or, a body of water near France's south coast.
The 737 freighter in this accident stopped with its nose gear in the water. Its crew was able to exit the aircraft without any injuries. At this time, we don't know the extent of the damage to the aircraft. However, France's BEA is referring to the event as an accident. An investigation is already underway.
As of this writing, the airport remains closed, while crews work out a way to get the aircraft out of there. This jet is a Boeing 737-400 with registration EC-NLS. It first flew nearly 30 years ago, entering service in February 1993 with British Airways. It remained with this carrier until 2015, undergoing conversion to a freighter shortly afterwards. West Atlantic picked it up in July 2017, transferring it to SwiftAir in October 2020.
Check out these latest videos from Mentour Pilot and Mentour Now on YouTube!