The passengers and crew of a JetBlue flight had to evacuate using slides after the cabin started filling up with smoke, coming from a laptop.
This incident happened on the 24th of December this year, involving flight B6-662. JetBlue normally performs this service six times per week, i.e. every day except on Saturdays. However, the 24th WAS a Saturday. But unsurprisingly, the airline changed its schedule during the holiday season. However, the laptop fireworks likely didn't add to the festivities, for these JetBlue passengers.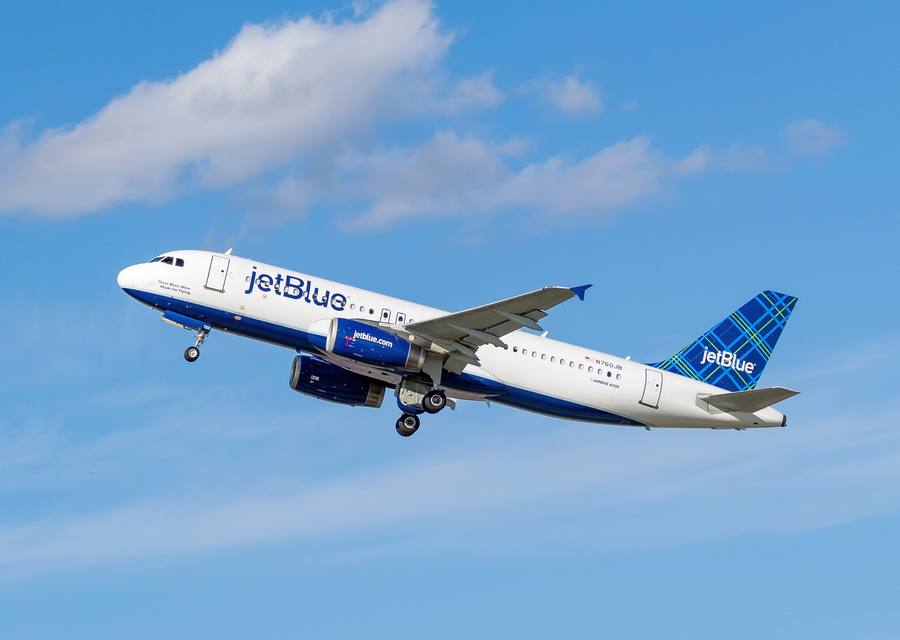 JetBlue flight 662 departs from Bridgetown Grantley Adams International (TBPB) in Barbados. The flight's destination is John F. Kennedy International (KJFK) in New York. It normally takes between four and a half and five hours. On the day of the incident, there were 167 passengers and crew on board.
By all accounts, other than a departure delay of one hour and forty minutes, the flight itself was uneventful. The JetBlue A320 lifted off from runway 09 at 4:47 pm local, before climbing to FL340, for most of its cruise. The laptop incident happened after the JetBlue flight touched down on runway 31R in JFK.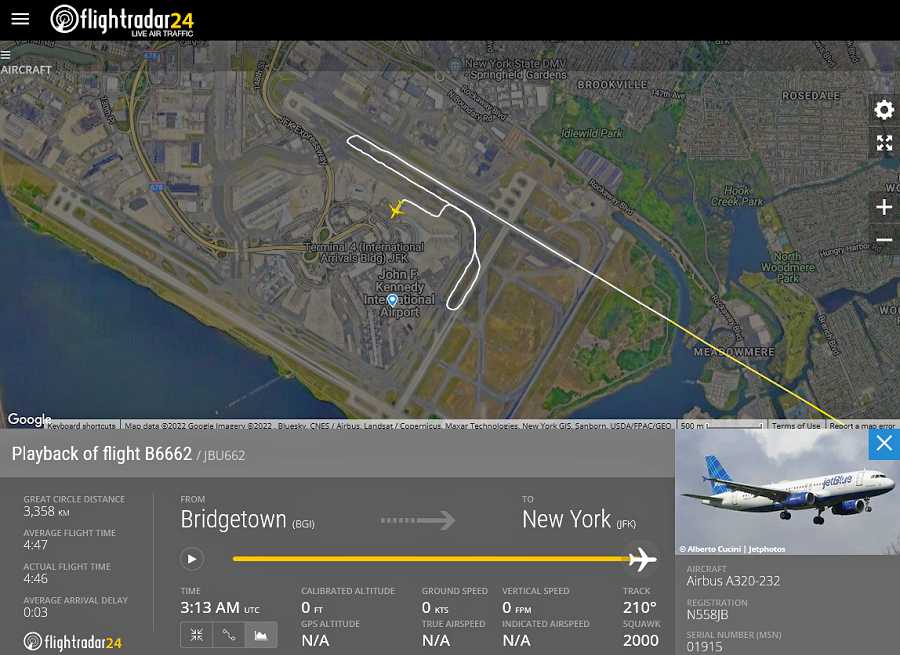 Passenger Laptop Causes JetBlue Evacuation
We don't know precisely when the incident happened. On flight tracking websites, we can see that the aircraft followed a rather unusual route after landing. Initially, its crew appeared to be heading towards the south side of JetBlue's terminal (T5). The aircraft briefly taxied on runway 22R, but then stopped for several minutes, before turning towards the terminal. Its crew then doubled back towards the north side of T5.
According to local news sources, the laptop smoke/fire incident happened as the JetBlue flight approached gate 29. It happened towards the rear of the aircraft. Gate 29 has a jetway, but it is not clear if there was time to connect it to the aircraft. As we have seen with previous incidents, lithium batteries are often responsible for smoke or fire incidents, which is why airlines and authorities place additional restrictions on devices using them.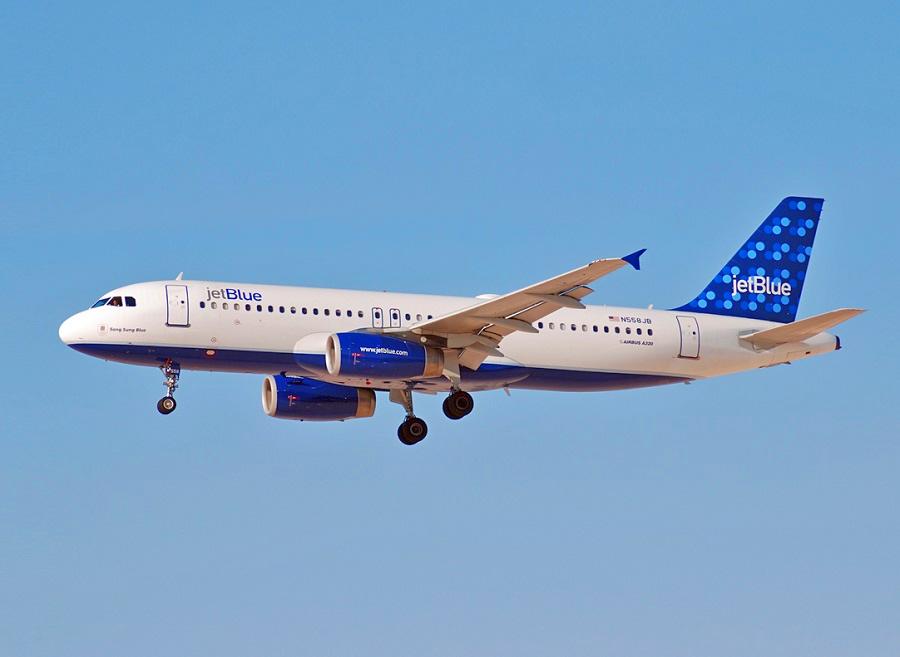 JetBlue passengers reported that the crew handled the laptop fire quickly. However, of the 167 people on board, at least 5 suffered minor injuries, during the evacuation. This is not uncommon and is the reason why flight crews generally try to avoid evacuations using slides if other options are available.
As of this writing, this aircraft has not flown again since the incident. However, it appears that JetBlue intends to fly it again on the evening of Monday the 26th. This is a 20-year-old Airbus A320-200, with tail number N558JB. JetBlue has named it Song Sung Blue.
Check out these latest videos from Mentour Pilot and Mentour Now on YouTube!