An Ikar Airlines Boeing 767 had a runway excursion during its landing roll, when arriving at Simferopol, Ukraine. There were no injuries.
The incident happened today, at 10:20am local time. The Ikar Airlines (operating as Pegas Fly) Boeing 767 was performing flight IK-123. It flew in from Moscow Sheremetyevo Airport (UUEE) in Russia, to Simferopol International Airport (UKFF) in Ukraine. The aircraft landed on runway 19, however about two-thirds down its length (2310m, 7580ft) it slid partly off the runway.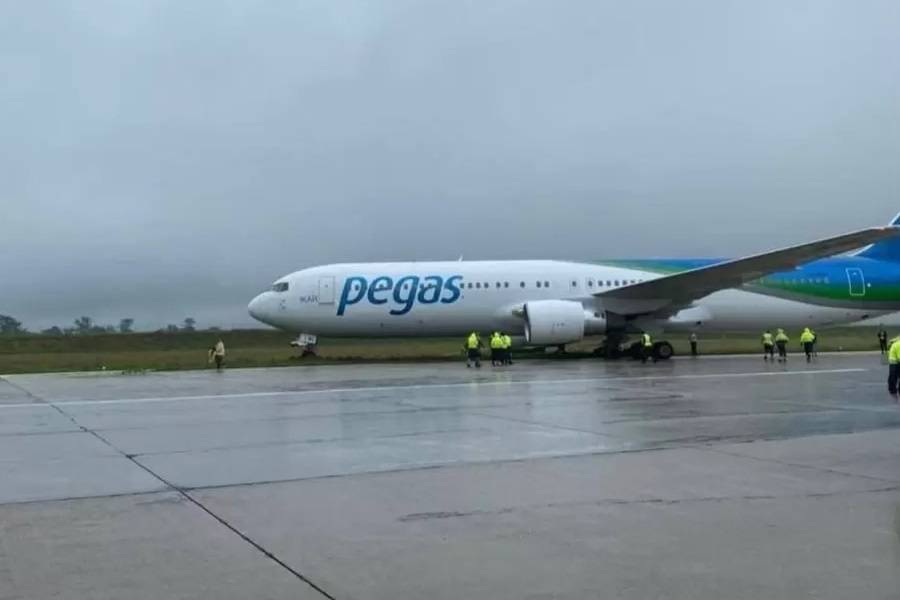 When the Ikar Boeing 767 came to a halt, its nose gear and right main gear where in soft ground. According to Russian sources, there were 284 people on the flight, none of which suffered any injuries. But with the aircraft blocking the runway, Simferopol airport had to close temporarily. The subsequent arrivals had to divert to Anapa Airport (URKA). Eight more flights faced delays.
Weather And The Ikar Boeing 767
From photos and preliminary information, it appears that the Ikar Boeing 767 crew faced weather-related difficulties. It seems that the aircraft exited the runway at low speed. Rosavitsia (the Russian aviation safety authority) reported that the runway was wet, having 3mm of standing water. They will be investigating the circumstances of the incident.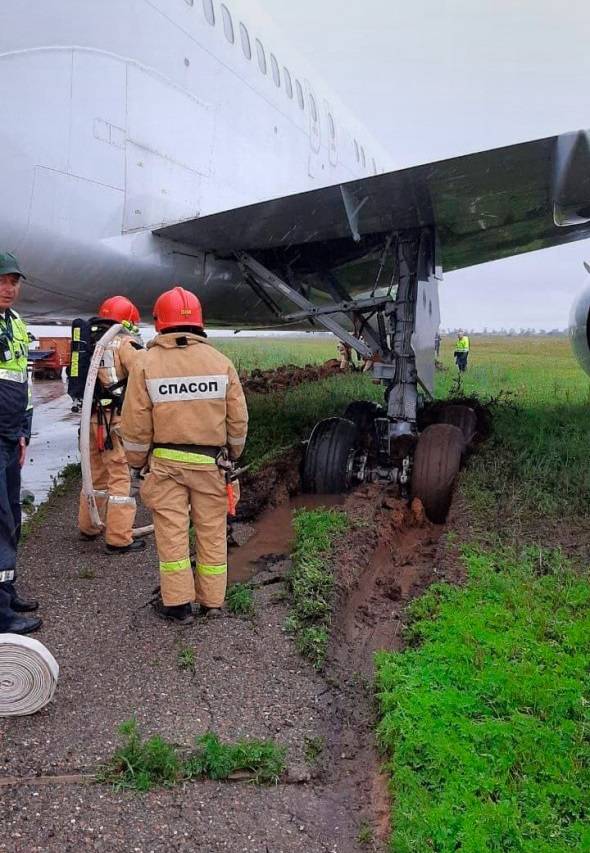 The two METARs nearest to the time of the incident are as follows:
UKFF 170730Z 26009MPS 9000 -SHRA SCT002 BKN024CB 18/18 Q1009 R19/290395 TEMPO VRB14MPS 1100 TSRA BR BKN002 BKN020CB RMK OBST OBSC=

UKFF 170700Z 26007MPS 9999 SCT004 BKN027CB 18/18 Q1009 R19/290395 TEMPO VRB14MPS 1100 TSRA BR BKN002 BKN020CB RMK OBST OBSC=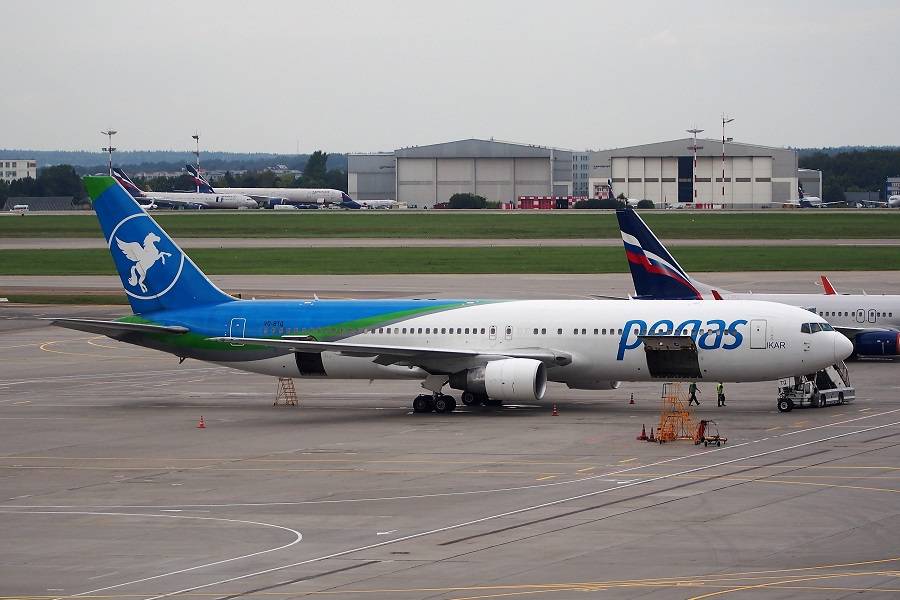 The incident aircraft is an Ikar Boeing 767-300ER , with tail number VP-BMC. It first flew in August 1999, so it's nearly 22 years old. The aircraft began its aviation career with Trans World Airlines (TWA), becoming part of American Airlines soon afterwards. But it didn't stay for long with American, going to Air China for nearly seven years. After another short stint in Bangladesh, it went in Russia, first to Nordwind and finally to Ikar Airlines, in February 2014.
Most of Ikar's Boeing 737 and 767 aircraft are wearing the colours of Pegas Fly. This is because they are operating both regular and chartered flights for Pegas Touristik, a tour operator in Russia. The airline also has five Embraer E-190s, and a solitary Boeing 777-200. They only just picked up the latter, from Nordwind.