A Cargolux 747 ripped off large chunks of asphalt during its take off roll in Prestwick, Scotland. There were no injuries on the ground or the aircraft.
The incident happened on the 7th of July. The Cargolux crew were flying a 747-8, from Glasgow Prestwick airport (EGPK) in Scotland, UK, to Los Angeles (KLAX), in the United States. The crew lined up with runway 30 and began their take off roll normally. But almost immediately, big pieces of asphalt began to tear and fly off behind them.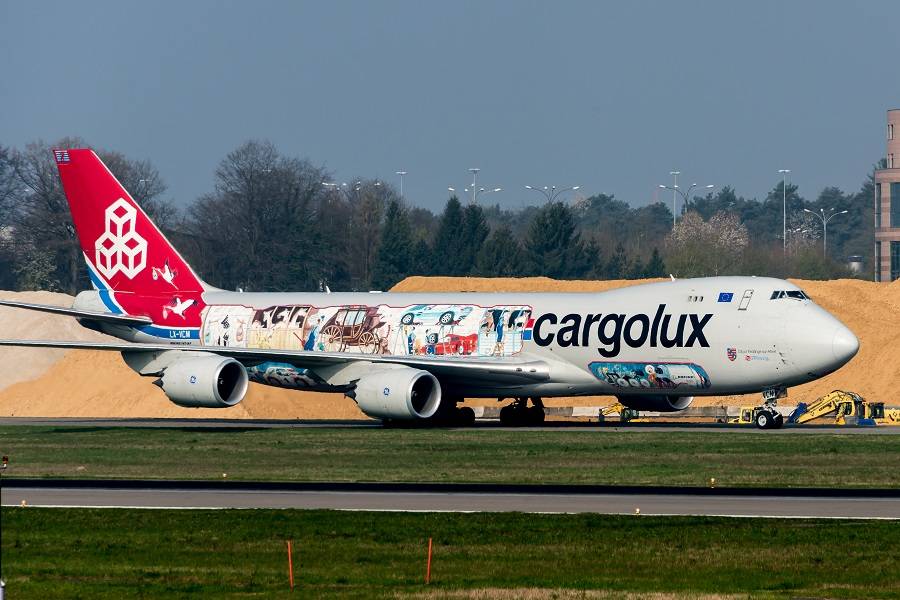 The Cargolux crew continued their take off normally, unaware of the impressive drama unfolding (literally?) behind them in Prestwick airport. Authorities saw the problem immediately, and closed runway 12/30. The runway remained closed for approximately one day, while crews worked to clear the debris and repair the surface.
The damage from the jetwash behind the Cargolux 747 didn't actually damage Prestwick airport's runway itself. It affected the hard shoulder, i.e. the area of asphalt on the sides of the runway. At that end, the runway is 50 metres (164 feet) wide. However, it appears to have a paved area on either side that is another 20 metres (66ft) wide. From the pictures, it seems the damage happened on the left side of the runway.
https://twitter.com/Sunday_Post/status/1416759930174861320?s=20
Cargolux Choice of Aircraft a Factor in Prestwick?
So, it seems that the type of aircraft that Cargolux likes to use, was a factor in the troubles at Prestwick. There are a lot of large aircraft, cargo and military, that operate regularly from this airport. The outboard engines of the Boeing aren't really 50 metres apart, however they are angled slightly, so they send their jetwash outwards. That, and the low engine position (compared to high-wing military freighters), may explain why this happened with a 747.
Aside from runway 12/30, Prestwick Airport also has a shorter, second runway (21/03). Unfortunately, Prestwick authorities had to close this runway too, after the Cargolux incident. This is because the two runways cross very close to the beginning of runway 30, where the damage occurred.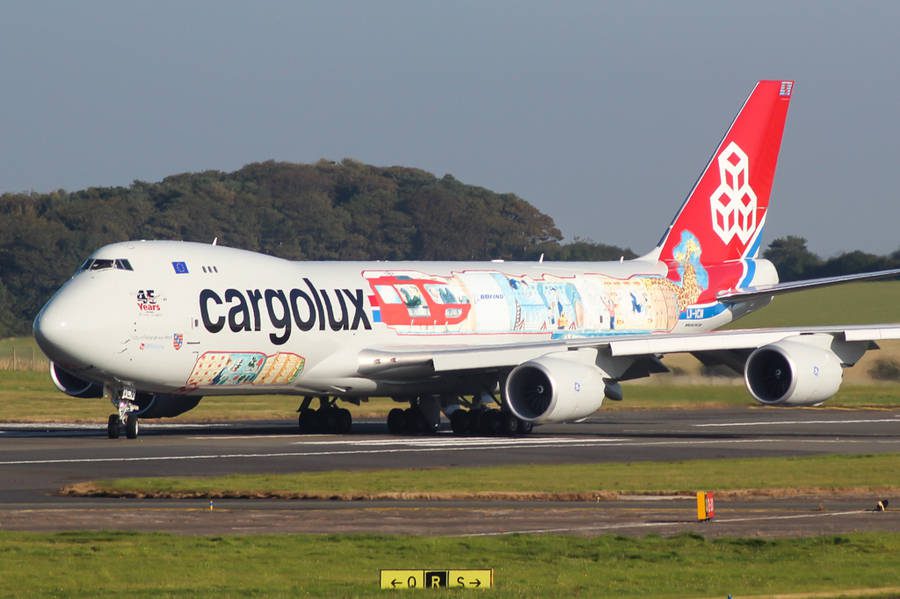 The incident is already attracting some controversy. The airport also sees use from world leaders, including for the upcoming COP26 climate conference, in November. The Scottish government, who own the airport, have funded improvements over the last decade. But this incident is causing some to question its readiness for such events.
The Prestwick incident involves LX-VCM, a Cargolux 747-8. The aircraft is six years old, with Cargolux being its only user since new. It features a unique paint scheme, that the airline calls "the cutaway".