The passengers and crew of an Aeromexico flight had to duck for cover when gunfire hit their aircraft, as they prepared for take-off.
This incident happened on the 5th of January this year. It involved flight AM-165, a daily scheduled service, departing Culiacán International Airport (MMCL) in Mexico. This flight departs at 8:24 AM and its destination is Mexico City International Airport (MMMX). It usually takes around one and a half hours.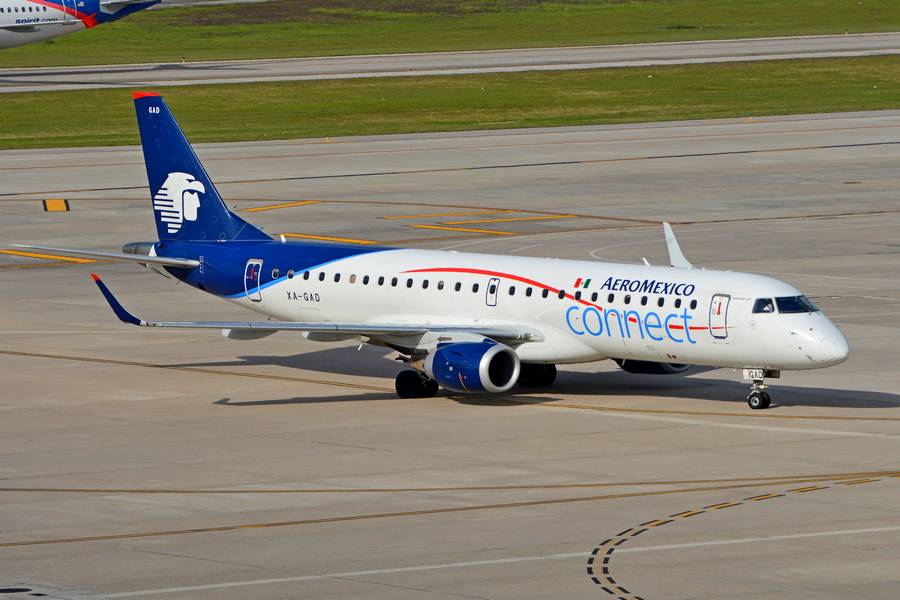 The gunfire affecting this Aeromexico flight had to do with an operation involving the arrest of Ovidio Guzman, son of "El Chapo", a well-known drug lord. Passengers later reported that there were rumors of such an operation taking place before the flight and that they had been wary of any unrest, before boarding. Many of the passengers were returning home after meeting extended family for Christmas and New Year's holidays.
Interrupted Take-Off Roll?
It is not clear exactly where the Aeromexico aircraft was when gunfire erupted near it. Just before, a number of military aircraft landed at Culiacán airport, bringing personnel and/or equipment relating to the anti-drug operation. Some of these aircraft also came under fire. However, we don't know if all of these events happened at the same time.
https://twitter.com/fueraSILOS/status/1611092025209675789?s=20&t=RHXEfWri7mECCuvN921_ig
Some passengers said that the Aeromexico aircraft was hit by gunfire during its take-off roll. The airline would later refute that the aircraft was on its take-off roll. There is a video that appears to show the aircraft slowing down on the runway. Aeromexico released this statement on this gunfire incident (translated from Spanish):
"This morning a bullet impact was detected in the fuselage of an Embraer 190 aircraft that was ready to operate flight AM165, on the Culiacán-Mexico City route, which was canceled for security reasons.

"The aircraft never started its take-off roll. After this incident, the company's protocols were activated and the corresponding authorities were notified, with whom we will coordinate the investigation. All passengers and crew are safe.

"Aeromexico reiterates that the safety of passengers and crew is and will continue to be its highest priority."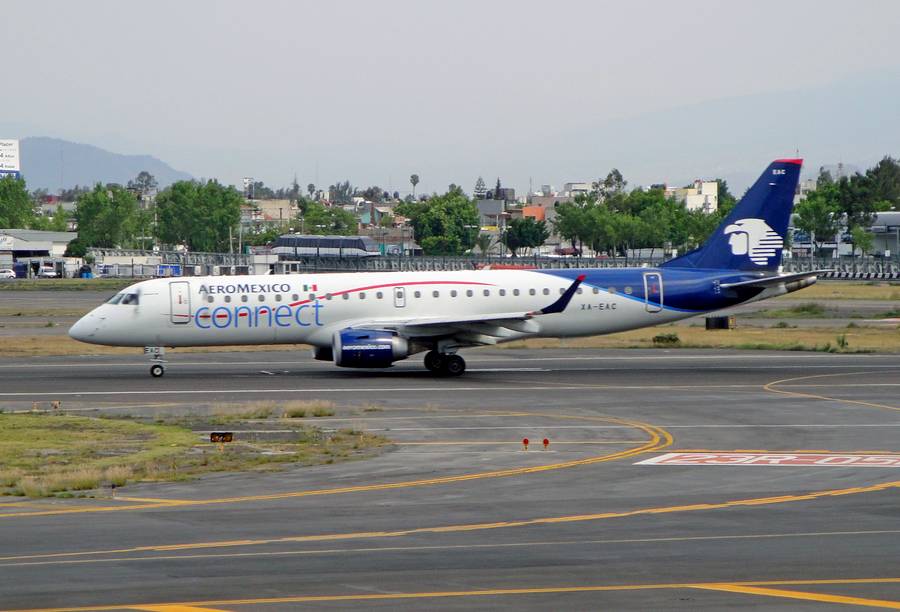 Aeromexico E190 Gunfire Damage
An Aeromexico passenger recorded a video in the cabin, showing everyone on board taking cover from gunfire. The passengers had seen what they described as military attack aircraft, landing at the airport. Culiacán airport also operates as a military air base, with its own apron.
https://twitter.com/JacdecNew/status/1611085346242187264?s=20&t=Soso_Xo_sOtTbm4_tHTtqQ
We don't know how many passengers were on board the Aeromexico flight during the gunfire incident. It is also not clear how many rounds hit the aircraft. Pictures that circulated online appear to show hits near the tailcone of the jet.
The incident aircraft remains in Culiacán, more than three days later. This is an Embraer ERJ-190LR, with tail number XA-ALW and seats for 99 passengers. The 14-year-old jet has been in Aeromexico's fleet since 2016. According to Flightradar24, the airline plans to position it back to Mexico City on the evening of the 8th (Sunday), using a non-revenue flight code (AM-9500).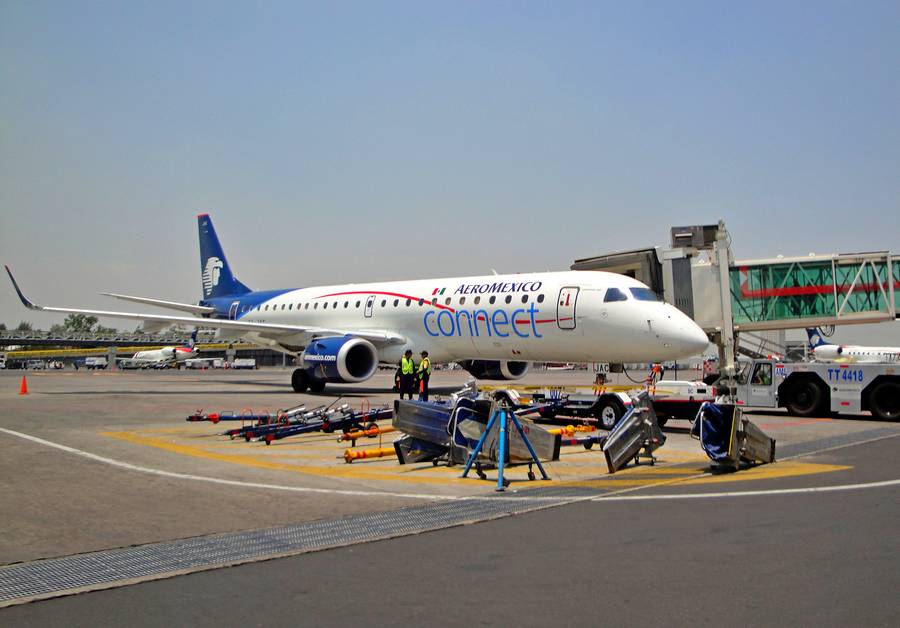 Aside from the Aeromexico Embraer, there are also pictures of gunfire damage on a military Boeing 737-800. At least one such bullet hole appears to have pierced the cabin. However, we don't know if there were any injuries on this aircraft. Unrest following the anti-drug operation has affected more of the city, as well as other parts of the country.
Check out these latest videos from Mentour Pilot and Mentour Now on YouTube!