Embraer and engine maker Pratt & Whitney agreed to a three-year suspension in development for the E175-E2 engine, according to industry sources.
Embraer has three variants of its E2 in the works. The larger two are the E190-E2 and the E195-E2, and they have both entered service. The smaller E175-E2 should be next. But from the start, this variant's future has looked a lot less promising than that of its bigger siblings. Had things gone according to plan, it should have entered service in 2021. So what happened?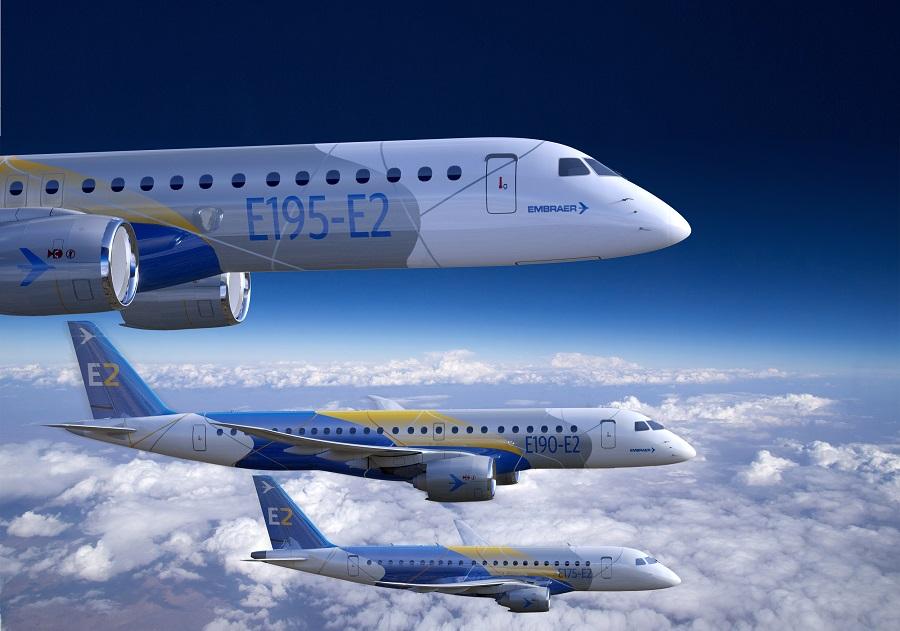 No, the woes of the Embraer E175-E2 have nothing to do with the pandemic. In essence, this variant, like the E175-E1 before it, is primarily a US-specific aircraft. Or at least this was the plan. The original E175 complies with US scope clauses, between US airlines and their pilot unions. These agreements limit the size and weight of regional subsidiary airlines.
Scope Clauses
At the moment, the limit for American Airlines, Delta Air Lines and United Airlines stands at 76 passenger seats. The maximum take-off weight (MTOW) is set at 86,000 lbs (39 tons). The Embraer E175-E2 can have more seats than the previous version, but that's not the problem. Airlines can set up their jets with fewer seats if they like. The problem here is the weight limit.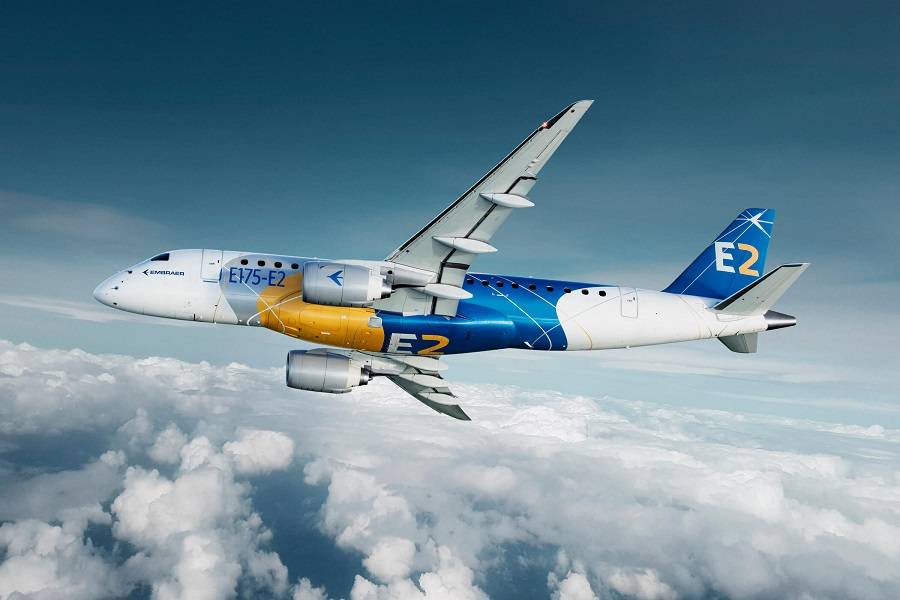 Embraer's E-series has newer engines from Pratt & Whitney with a higher bypass ratio, for better efficiency. These are also Geared TurboFan (GTF) engines, like those on newer Airbus A320neos, or A220s. However, these newer engines are heavier than those they replace. So the Embraer E175-E2 is heavier than its predecessor.
The E190-E2 and E195-E2 have Pratt & Whitney's PW1900G engine, which has a 73-inch (1.854-metre) fan. The smaller Embraer E175-E2 will have the PW1700G, which has a 56-inch (1.422-metre) fan. This is because it needs less power, but the smaller fan also helps reduce weight. Even so, the plane's empty weight makes it impractical with a scope-limited maximum take-off weight. Its actual MTOW is 98,767 lbs (44,800 kg).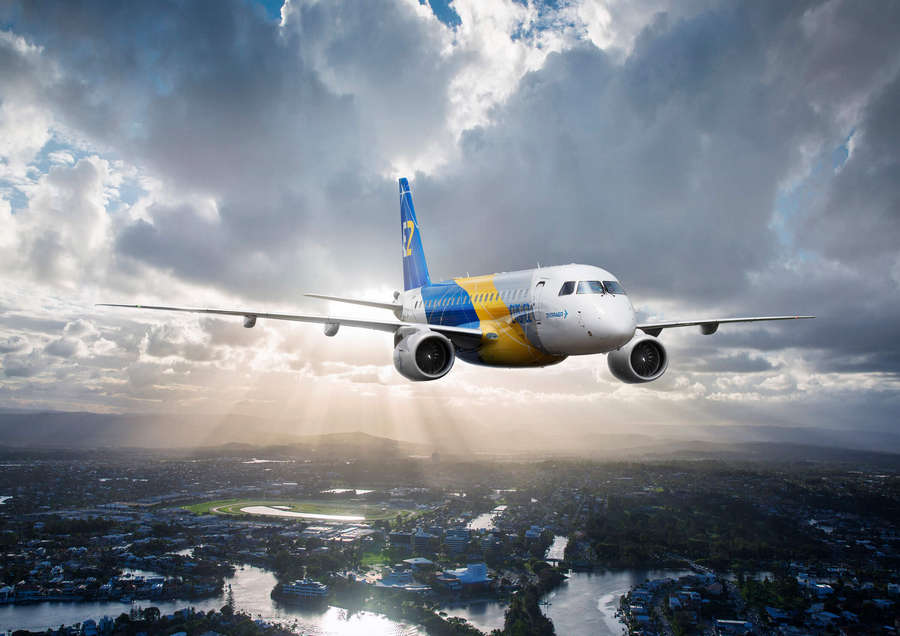 Embraer E175-E2 – A Plane With No Market?
Embraer was hoping that airlines in the US would renegotiate their scope clause agreements with their pilot unions. But this hasn't happened. Several airlines placed orders for the new aircraft at its launch, but they either cancelled them or never firmed them up. Embraer continues to offer the E175-E1 instead of the E175-E2, for this reason.
Similar scope clause agreements exist in other countries. But with no orders or immediate union renegotiations apparent, this freeze of the PW1700G engine isn't surprising. Leeham News, who broke the story, also reports that MTU has written-off its investment in the PW1200G engine, for Mitsubishi's ill-fated SpaceJet. This engine actually launched Pratt & Whitney's GTF range.
Embraer and Pratt & Whitney have not yet commented on this news. Officially, Embraer aims to have the E175-E2 enter service in 2025. With more and more of the bigger E2 variants in service, the plane's development by then shouldn't be an issue. The question is, will there be a market for the aircraft in 2025? Embraer has sold 800 E175s, with the original GE CF34 engines. But its emissions mean that Embraer won't be able to make it after 2027.