The crew of a Delta Air Lines 757 had their hands full when one of their gear legs refused to extend, after they blew a tire on takeoff.
This incident happened on the 6th of August this year. It involved Delta Air Lines flight DL-941, a daily service departing from Las Vegas Harry Reid International (KLAS, formerly McCarran). The flight's destination is Atlanta Hartsfield-Jackson International Airport (KATL). We don't know how many people were on board the incident flight. But this is a "flying pencil" 757-300, in this case with seats for 234 passengers.
The first problem that this Delta 757 crew had with their landing gear, was during departure. They lined up for departure with runway 08L in Las Vegas, about 25 minutes late. But during their takeoff run, a tire blew. The 757 has bogey landing gear, with four wheels on each main gear leg. It was the forward-left tire on the right-main gear leg that blew.
Delta 757 Blown Tire Develops Into Gear Extension Issue
After this first incident, the Delta 757 pilots were able to retract their landing gear and continue their flight. The climb and cruise portion of the flight appears to have been uneventful, the aircraft cruising at FL330 for most of its duration. But more was to come when they set up their approach to Atlanta.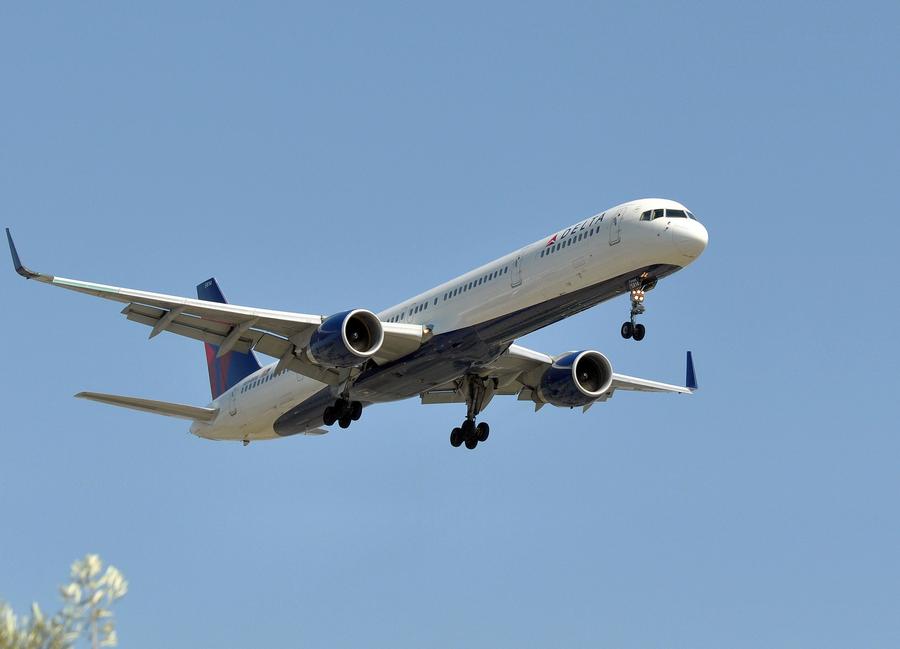 The crew would land on runway 09L in Hartsfield-Jackson International. We don't know when the Delta flight crew first had an indication of a possible issue with the landing gear of their 757. But they initiated a go-around at 1,500 feet (AGL), because of an unsafe gear indication. They also had a leak in their left-hand hydraulic system.
The aircraft didn't overfly the runway, but its non-extended right main gear is visible in a plane-spotter video. Its crew came around for another approach, still on runway 09L. This time, the pilots of the Delta 757 had performed an alternate gear extension. This successfully brought down the right main gear. However, it meant that the landing gear doors remained open.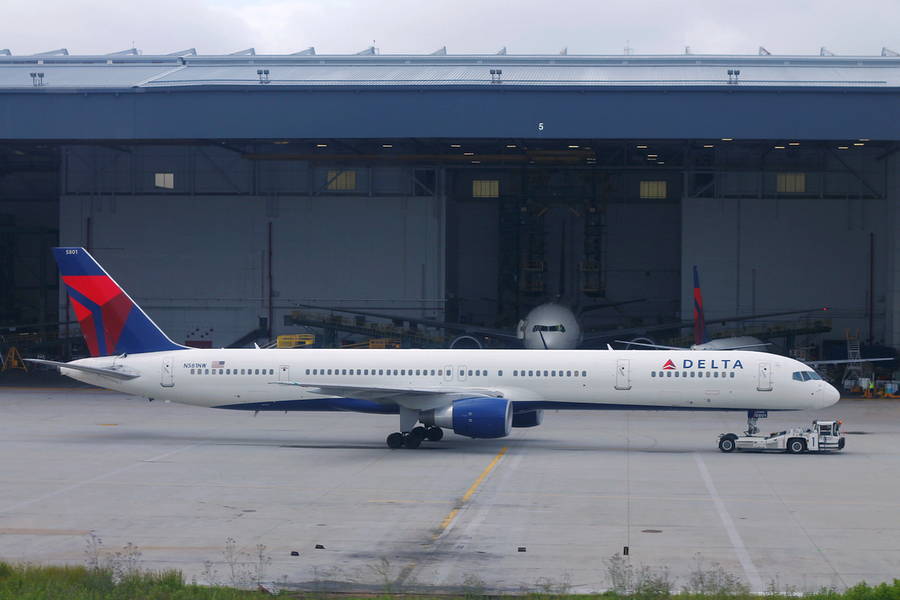 Changing Tires On The Runway
The flight crew made a soft landing on runway 09L. However, the right-front tire on the right gear (i.e. the one next to the blown tire) may have also blown on landing. A fair amount of smoke came from the right main landing gear, as the remaining brakes of the Delta 757 struggled to slow it down. Briefly, some flames appeared on the right main gear leg.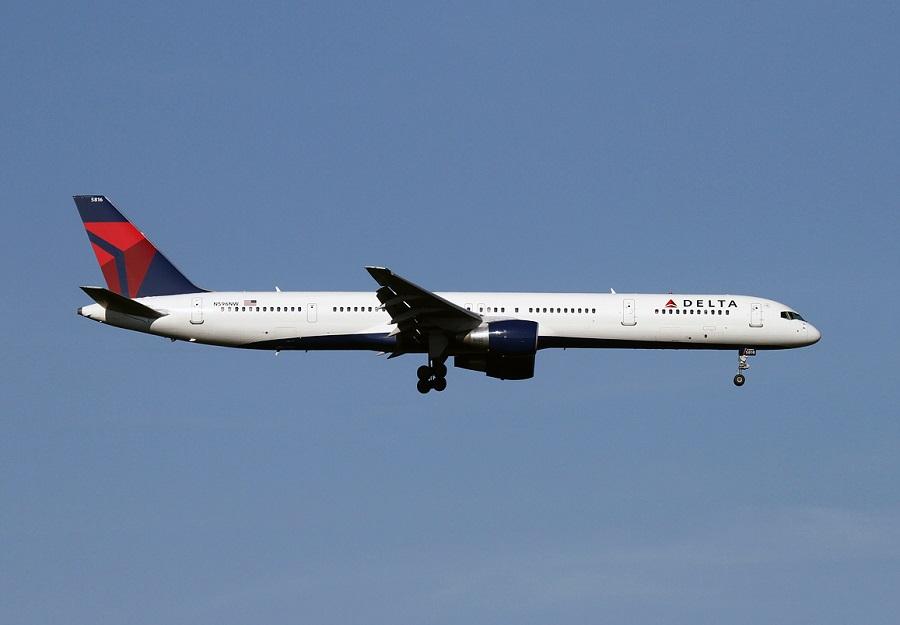 Fire and rescue vehicles surrounded the aircraft. Later, ground crews would change both forward tires on the right main gear. Afterward, they towed the aircraft off the runway. In addition to the tires, the aircraft would later need replacement hydraulic lines on the same landing gear leg. The Delta 757 returned to service less than a day after this gear incident.
This is a Boeing 757-351(WL) model, with tail number N596NW. The last two digits of this registration tell us it used to belong to Northwest Airlines until it merged with Delta. It is nearly 19 years old. Delta looks set to hold on to its 757s for a few more years. It still has 127 of them in total, including 16 of the longer 757-300s.