A de Havilland Dash-8-100 suffered a main gear collapse as it landed on a gravel runway with 40 people on board. There were no injuries.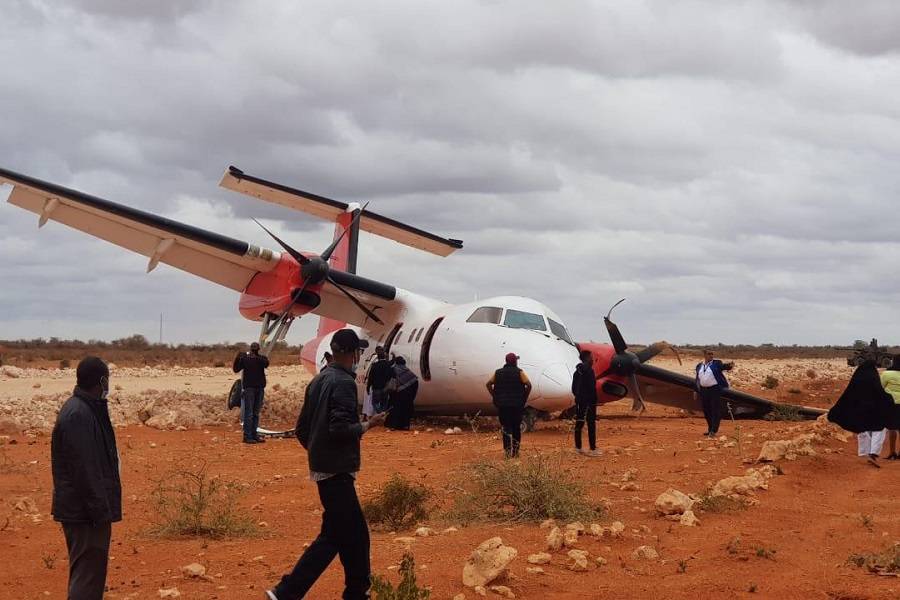 The accident happened today. The operator of the Dash-8 suffering the gear collapse is Skyward Express, in Kenya. The flgiht departed Nairobi Wilson Airport (HKNW), heading for Elwak airport (HKEW) in the Kenyan border town of El Wak. This was a scheduled passenger flight. After the stop at Elwak, the flight would continue to Mandera (HKMA), also in Kenya.
Reports and pictures show that the Skyward Dash-8 landed on the gravel runway at Elwak, suffering a collapse of the left main gear. It then veered off to the left, coming to a stop mostly beyond the edge of the runway surface. The aircraft suffered extensive damage to the fuselage, left wing and the left propeller and engine. But crucially, locals report no injuries among the passengers and crew.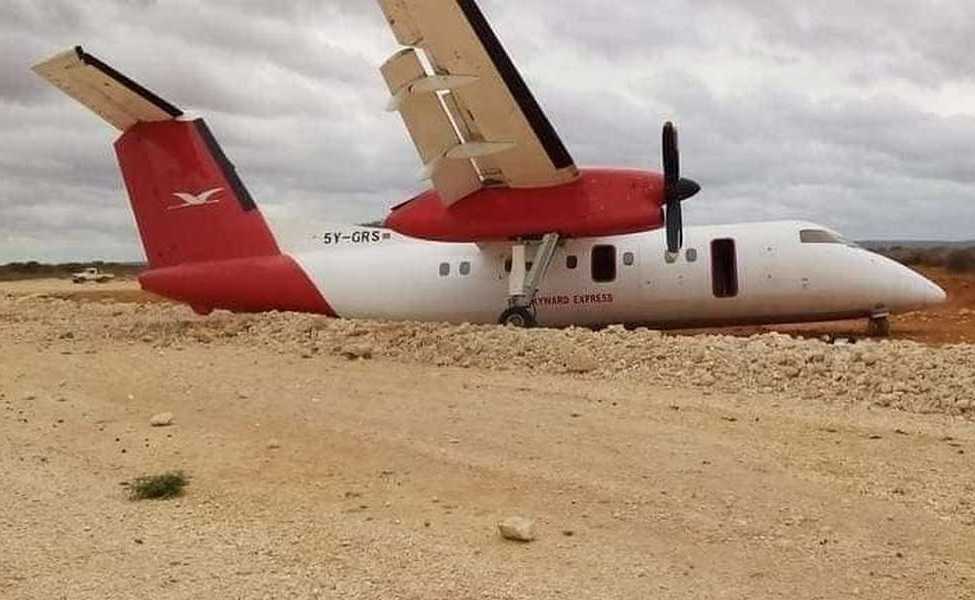 The Elwak airport/aerodrome is relatively new. It replaced an older facility, right in the centre of El Wak in Kenya. Both airports have gravel runways, with the new one being 2000 metres (6,562 feet) in length. After its gear collapse, it looks like the Dash-8 crossed a ridge while exiting the runway. It is quite fortunate that the aircraft remained in one piece, with no fire, as a result of the accident.
Dash-8 Gear Collapse: How Many On Board?
There is some mixed information, regarding the number of people on the flight. Some sources state that there were a total of 45 people on board. But local reports state that the Dash-8 suffering this gear collapse had two pilots, two other crew and 37 passengers. This Dash-8-100 has 37 passenger seats.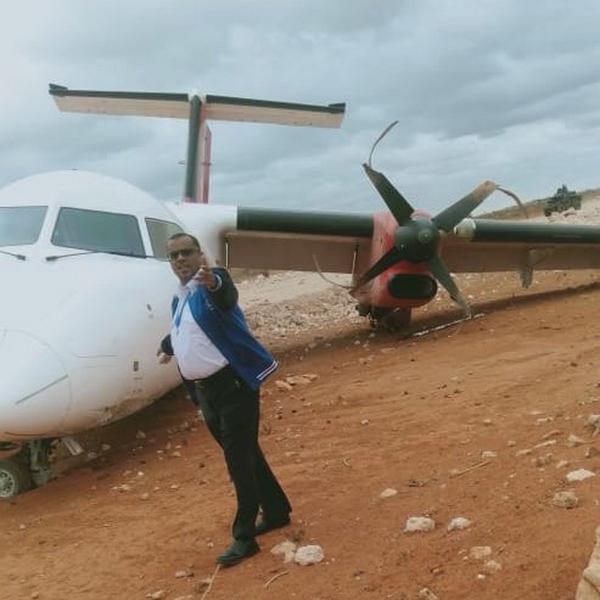 It is possible that the discrepancy could have to do with infants, that don't always appear on the passenger manifest. However, just before publication, we became aware that Skyward Express released a statement. In it, the airline states that all 37 passengers and 3 crew are safe. So that's 40, again without knowing if there were more infants with no seats. Also, the airline stated that they are assisting passengers to retrieve their belongings and move onward to their destination.
The aircraft featuring in this gear collapse and runway excursion accident is a de Havilland Dash-8-106. Its tail number is 5Y-GRS, and it is 27.7 years old. First, it first flew for Tyrolean Airways, in Austria, from early 1994. Then in 2003 it went to Greece, to Olympic Aviation. But a few months later, it went to Kenya's DAC Aviation International.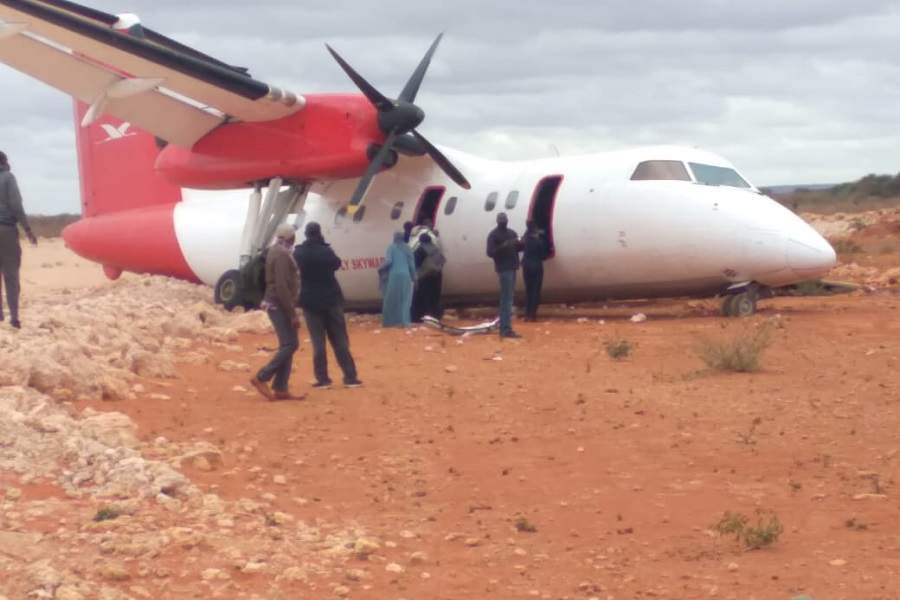 Curiously, according to planespotters.net, this Dash-8 still belongs to DAC. Skyward Express doesn't have any Dash-8-100 aircraft; they only have 3 -300 variants. So perhaps this particular Dash-8 was on a wet lease to Skyward. It obviously has full Skyward Express colours.